NW Oklahoma City Chiropractors Offer Natural Relief
Maximize Your Health at Chung & Waggoner Health Center, Inc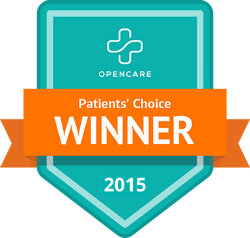 NW Oklahoma City chiropractors, Dr. David Waggoner and Dr. Susan Chung enjoy providing personalized, effective chiropractic care to their patients. This husband and wife team find it gratifying to help patients at Chung & Waggoner Health Center, Inc find the help they have not found elsewhere. "It motivates us all day long."
A Highly Trained Team
As a Certified Chiropractic Sports Physician and acupuncturist, Dr. David Waggoner has specialized training to help you get the results you've been seeking. Dr. Susan Chung also performs acupuncture and is a Diplomate in the American Board of Chiropractic Orthopedics. Many patients visit us with issues they have been living with for years. If that is you, we can help. From sports injuries to auto accidents and those living with pain, this referral-based practice welcomes a variety of patients to experience natural healing.
A One-of-a-Kind Experience
We understand what it is like to be in pain. That is why we will always lend an empathetic ear when you tell us what has brought you into the practice. When you see us, you can be sure that:
We listen
We problem solve
We offer personalized care
We're experienced
We're hands on
By discovering the underlying structural issue in your body, we will work to naturally correct your alignment so you can heal from the inside out. We would love to discuss your health and see how we may help you. Join the many patients who appreciate our values and their fantastic results. Contact us today to schedule an appointment.
Chung & Waggoner Health Center, Inc | (405) 773-1113 Your NW Oklahoma City Chiropractors and Acupuncturists!